Our Strategic Advisory Committee (SAC) is constituted by representatives of our Member Organisations. The SAC provides the Alliance with valuable and high-quality advice  in areas of strategic importance. 
Peter Minang
Leader, Greening Tree Crop Landscapes
Peter Minang has over 20 years' experience in the areas of ecosystem services, community forestry, conservation and REDD+, and has published widely on these issues. He also advises several African countries and institutions on land use and climate change-related issues. His current research interests include the nexus between adaptation and mitigation to climate change; and the interface between environmental services and development, and multifunctional landscapes. Minang also serves as the Global Coordinator, ASB Partnership for the Tropical Forest Margins, and as the Landscapes Flagship Leader, CRP on Forests, Trees and Agroforestry. He is very passionate about driving transformative change among communities in Africa.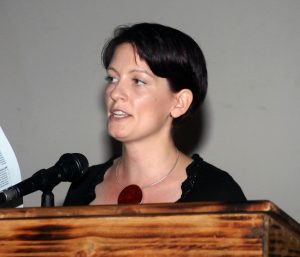 Charlotte Sterrett
Climate Action and Resilience Manager, World Vision
Charlotte Sterrett is World Vision Australia's Climate Action & Resilience Manager, based in Melbourne, Australia. She has more than 15 years' experience in senior management, advisory and consulting roles in the international aid sector and has provided leadership and support across, policy, programming and advocacy in 20 countries across six regions worldwide. Charlotte offers expertise in integrated climate change, gender and resilience programming. Her work has been published widely.
Teresa Guzman
Senior Advisor for Donor Engagement, CRS
Teresa Guzmán is a Senior Advisor supporting institutional relationships at Catholic Relief Services. She has engaged with a wide range of NGOs on capacity building, fundraising and navigating the philanthropy sector for more than 15 years. At CRS, Teresa aims to strengthen relationships between donors and projects in the water security, WASH and sustainable landscapes sectors. She has a B.A. in Political Science from Yale University and an M.A. in International Affairs from The George Washington University Elliott School of International Affairs where her studies focused on humanitarian aid and conflict mediation.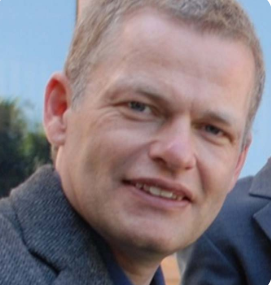 Olaf Westermann
Senior Technical Advisor, Catholic Relief Services
Olaf is the Senior Technical Advisor for Climate Change, providing support to CRS' global agriculture programming. He worked with the CGIAR research program on climate change, agriculture, and food security (CCAFS), among others coordinating the development of the Climate Smart Agriculture "CSA 101" web-based platform. From 2008 to 2014 Olaf worked for the Danish Development Agency (DANIDA) as a senior advisor on protected areas management and climate change in Bolivia, and before that with the International Center for Tropical Agriculture (CIAT) in Colombia. At CIAT he conducted research on social and organizational aspects of watershed management including collective action, participatory monitoring and evaluation, and stakeholder and gender analysis. He has a PhD in International Development and Environmental Planning.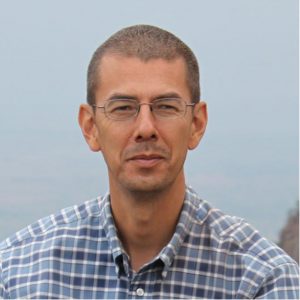 Bob Morikawa
Director of International Programs, Plant with Purpose
Bob Morikawa is currently serving as the Director of International Programs for Plant With Purpose. Plant With Purpose is an international Christian organization that empowers smallholder farmers around the world in places where poverty and deforestation intersect. Working with the International Programs team, Bob supports Plant With Purpose partners around the world to provide the best training and services possible to our participant farmers as they form savings groups, practice sustainable farming, and seek closer relationships with God, their neighbours, family, and themselves. Bob holds a Bachelors degree in Agriculture from the University of Guelph, and a Masters degree in Forest Genetics from Michigan State University.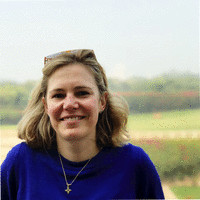 Rachel Pasternack
Global Strategies Program Advisor on the Forestry & Wood Products Team, The Nature Conservancy
Rachel is an environmental policy specialist, with technical expertise in building innovative financial mechanisms that promote sustainable and responsible investments in developing countries. She currently works on promoting nature (i.e. restoration and avoided forest loss) as a tool for climate mitigation. She has experience in consulting and project management, holds a Master in Public Administration from the London School of Economics, London, UK, and a BAS with honors from the University of New Mexico, Albuquerque, New Mexico, USA. Rachel has a wide array of experience working on sustainable development; building public, private partnerships; and developing and implementing environmental policy in the UK, the US, and Latin America. She has worked for organizations such as The Nature Conservancy; The United States Senate Committee on Energy and Natural Resources; The United States Executive Office of the President, Office of Management and Budget; and various global charities, notably the World Bank. Rachel is fluent in Spanish and has developed a large professional, global network throughout her career. Minang also serves as the Global Coordinator, ASB Partnership for the Tropical Forest Margins, and as the Landscapes Flagship Leader, CRP on Forests, Trees and Agroforestry. He is very passionate about driving transformative change among communities in Africa.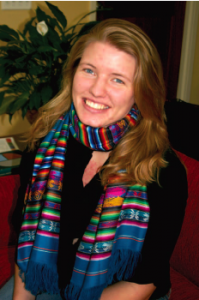 Ruth Metzel
Global Restoration Lead, Conservation International
Ruth Metzel works as Global Restoration Lead to drive CI's ambitious work to realize the massive potential of restoration as a climate solution through supporting CI programs around the world. Before joining CI in December 2020, Ruth worked for over a decade in Panama to restore tropical dry forest as the Executive Director and co-founder of the Fundación Pro Eco Azuero. Throughout that time Ruth worked with a diversity of stakeholders ranging from local communities to national authorities and international donors to inspire action on environmental education, sustainable land management, habitat restoration and reforestation. Her research explores the agriculture-forest interface, how farmers protect and plant trees, and the ways in which actors from multiple sectors interact to achieve integrated landscape management objectives. She has worked with UNEP-DTU, ICRAF, Drawdown, The Forests Dialogue, and the Global Warming Mitigation Project. Ruth holds a Bachelors in Ecology & Evolutionary Biology from Princeton, and Master of Forestry and an MBA from Yale.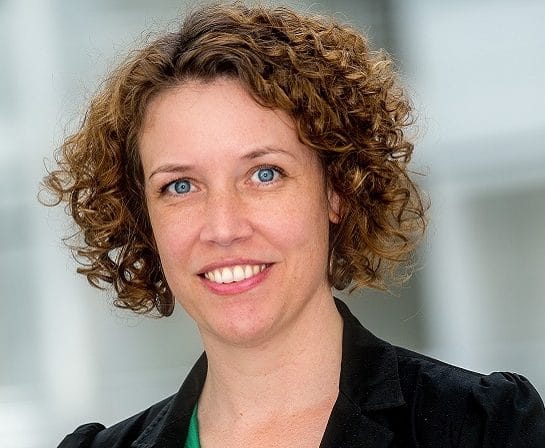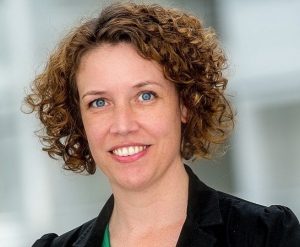 Inge Vianen
Global Leader on Climate Change and Resilience, Care International
Inge is leading and coordinating the integration of climate change and resilience across CARE's development and humanitarian work. She brings experience working on climate change and resilience, from both the INGO and governmental perspective. In recent years, she led the Green Livelihoods Alliance working with civil society organizations in nine countries from the Global South. Inge also worked in gender equality for the ILO and was closely involved in the climate negotiations at COP13-15 as a policy advisor on behalf of the ACT Alliance. Inge has a background in development studies; she spent her early career working for CARE in Angola on gender equality and food and nutrition security.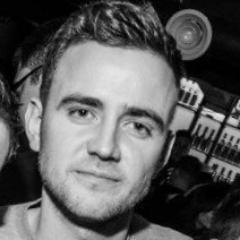 Michael Mulpeter
Organisational Climate and Environmental Adviser, Concern Worldwide
Specialised on climate adaptation, resilience, environmental protection and sustainability. Working towards enhancing the resilience of vulnerable communities to climate change, disasters, inequality and environmental degradation. International experience: South Sudan, Ghana, Sierra Leone, Cambodia, Rwanda, Lesotho.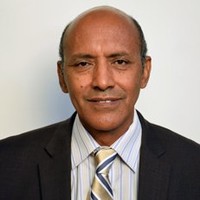 Alemneh Dejene
Senior Advisor, World Vision US
Dedicated and well experienced professional in Environment, Natural Resources Management and resilience building to climate risks in Fragile context. Extensive experience in public service spanning across academia, International organizations (Food and Agriculture Organization of the UN) and non-governmental organizations. Wide-ranging policy and operational experience in capacity building and technical support to countries in various agricultural and food security projects/programs consisting areas such as land restoration, watershed management, environmentally friendly and climate-smart agronomic practices, climate change adaptation and disaster risk reduction and livelihood improvement.
Eelco Baan
Network Leader, SNV
Eelco Baan has close to twenty years of experience in economic development and inclusive value chain development with a focus on agricultural production and commercialization. He held various advisory positions, including micro finance advisor in Cameroon, senior advisor for micro and small enterprise development in Nepal and senior advisor market access for the poor in Asia. He also served as country director in Hong Kong, Vietnam and Cambodia. On behalf of Triodos Bank, he served on the board of Sathapana Ltd., a Cambodian Micro Finance Institute with a loan portfolio of more than US$ 100 million and over 60,000 clients. Presently he is senior strategy officer agriculture with SNV Netherlands Development Organisation. He holds a Master of Science in Business Administration from Erasmus University, Rotterdam, The Netherlands.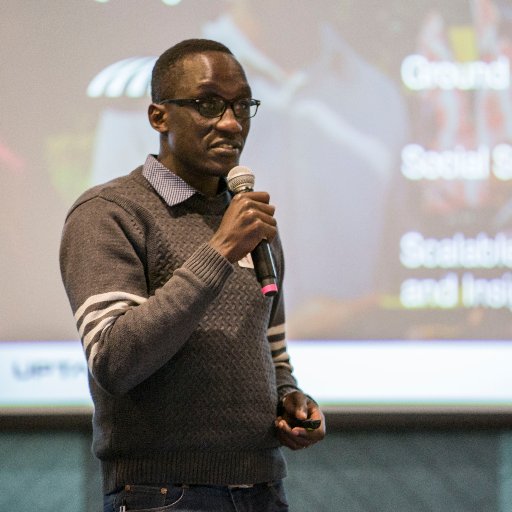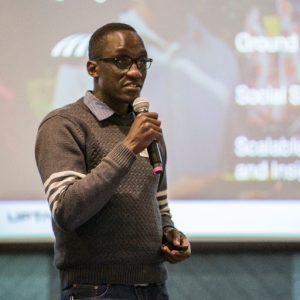 Dr Peter Alele
Conservation Science Senior Regional Director, Conservation International, Africa Field Division
Dr. Alele joins us from the Swedish International Development Agency (SIDA) where he has been serving as National Program Officer for Environment & Climate Change. Prior to joining SIDA, Peter worked with Vital Signs in Uganda as Biophysical Technical Manager. He also has worked with the Ecological Evolution lab of Xishuangbanna Tropical Botanical Garden (XTBG) at the Chinese Academy of Sciences; the Millennium Villages Project, the World Agro-forestry Centre (ICRAF) and the National Agriculture Research Organization in Uganda. He has more than 13 years' experience in Ecological Research, Conservation, Natural Resource Management, and Program Management. Peter has a Ph.D. in Ecology, a M.Sc. in Biology (Natural Resources, Ecology & Conservation) and a B.Sc. in Forestry, and has published high-quality research on impacts of human activity on natural ecosystems.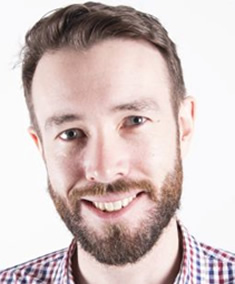 Daniel Misson
Grants & Acquisition Manager, World Vision
Daniel leads World Vision Australia's Grants Acquisition team, having been with World Vision since 2012. Daniel is a successful program design and business development practitioner with a strong track record of growing revenue and impact development and humanitarian programmes. With strong experience across the Pacific, South Asia and East Africa, he is experienced in designing innovative programmes and facilitating partnerships. Daniel holds a Master of Arts (International Relations) specialising in Human Rights and International Law, Bachelor of Arts (First Class Honours) in Sociology and Psychology, and certifications in facilitation, program design and evaluation, and agile project management.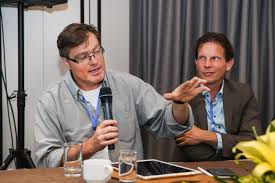 Fred Stolle
Deputy Director Forest Program at World Resources Institute and Professor at John Hopkins SAIS
Fred Stolle is the Deputy Director o the Forest Program at the World Resources Institute's (WRI) and adjunct professor at the school for advance international studies (SAIS) at Johns Hopkins University. Fred is specialized in monitoring land use and land use change including deforestation and restoration. In addition, Fred works on development mitigating policies and sustainable land use policies in developing countries. The forest team has around 120 staff in 5 countries. Fred is currently focused on developing policies and monitoring tools for restoration and on partnerships development for Global Forest Watch (GFW) of which he is a co-founder. Fred work with many different stakeholders from NGOs, private sector, governments, and NGOs. sustainable agribusiness.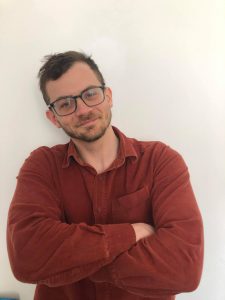 Kester Clark
Programme Funding Coordinator, Self Help Africa
Kester has four years' experience working in development contexts in a range of different roles, covering project management, organisational change, and fundraising. With previous experience living and working in Bangladesh, Tanzania and Liberia, he is currently responsible for coordinating funding for Self Help Africa's work in Ethiopia and Zambia. Kester's main area of expertise is market-based approaches to agriculture and aquaculture development.