A GREAT PLACE TO BE STRANDED
In these strange and unnerving times, while people all around the globe are nesting indoors and doing their best to stay healthy and safe, it's hard to avoid the creeping in of some pretty serious questions about a post-coronavirus world.
How will the world have changed? How will we have changed?
At the Alliance, in order to keep our team's brains submerged in positivity , we have cracked open our inspirational piggybanks, rallying up a list of riveting books that challenge our views on how to interact with our environment, and redefine our role within it.
We would love to share these works with you, one by one, as we explore new perspectives and expand our intellectual toolkit, even from an inside world.
 We invite you to join us  for the  Global Evergreening Alliance Book Club.
Each month, we'll dive into a new perspectives on how to create reciprocity with our natural surroundings, and explore first-hand accounts from experts on different ways to care for our planet.  We'll share quotes and exciting findings from inside the pages throughout the month, and check back to discuss the book with you four weeks later.
* This is an online book club, so please don't visit a physical book shop or gather face-to-face to participate. We've collected lots of online resources so you can engage in the discussion – all without leaving your house!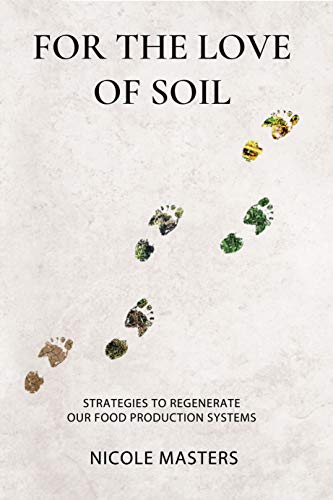 Strategies to Regenerate Our Food Production Systems
Nicole Masters is a globally-recognized soil advocate and agroecologist with one simple mission: to help us reconnect to the land.  
In her first book, 'For the love of soil', she delivers the solution to our increasingly critical soil crisis and provides us with a road map to healthy lands.
By equipping us with the knowledge, skills and insights to regenerate ecosystem health and grow farm profits, Nicole translates the often complex and technical know-how of soil into more digestible terms, using case studies from regenerative farmers, growers, and ranchers in Australasia and North America.
Take a peek at what we have been reading and what's coming up next